'A uniform for intellectuals': the fashion legacy of Marimekko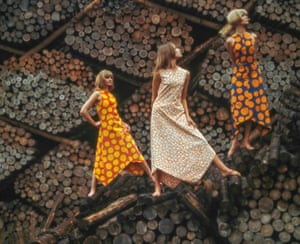 Ireally don't sell clothes, I sell a way of living." No, these aren't the words of fashion's current tastemakers, the likes of outgoing Céline designer Phoebe Philo or, say, Gucci's alchemist Alessandro Michele. Actually, they were spoken way back in 1963 by Armi Ratia, the founder of Marimekko. The Finnish design house has been brightening up ways of living with bold artistic prints since 1951, when Ratia transformed her husband's
These days, Marimekko is the stuff of tea towels, crockery and bed linen. The bold Unikko flower print and crooked circles of Kivet cover cushions in houses also partial to the chairs of fellow Finn Alvar Aalto or Mies van der Rohe, providing the hand-drawn charm to offset the clean lines. But it began, as Ratia's soundbite suggests, as an aesthetic to take in all aspects of customers' lives. It spoke to a growing class of working women with a finely honed taste in design, looking for some colour in a post-war world. Ratia was certainly one of those and had Insta-perfect quotes way before the digital age. "One has to dream," she said. "And one must stand out from the rest."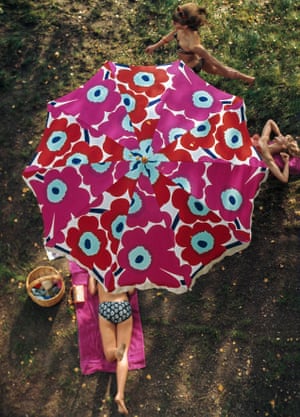 The fashion part of the Marimekko universe is now poised for a comeback. Junya Watanabe collaborated with the brand for his spring/summer collection, using a monochrome Noppa print from 1954 and – in more affordable fashion news – the prints can currently be found on Clinique lipsticks and will soon form part of a collection with Uniqlo, to be released on 29 March. Using six different prints, they romp brightly across T-shirts, dresses, bags and shoes. Everything is under £35 and most items come with a heartwarming story. The Polle abstracted polka dots are inspired by the "hoof prints left by a plump small pony", while the winningly named Kukkia Rakkaalle has the flowers "to tell you how to surprise your loved one".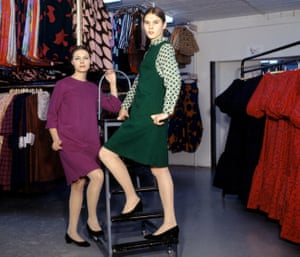 While that might be too saccharine for some, Marimekko's fashion history gives it pedigree with women of substance. Designed, against the wasp-waisted feminine ideal of the 50s, to fit loosely, 60s designer Annika Rimala believed "clothes needed to be designed so that it was possible to move freely in them – to run, jump, and sit". Those striding forth were drawn to the designs. Jane Jacobs, Georgia O'Keeffe and Jackie Kennedy wore their dresses – Kennedy apparently bought seven at once, and wore one on the front of a magazine cover in 1960.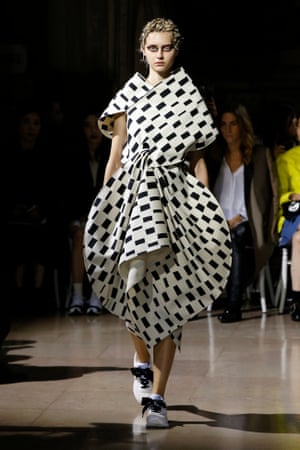 By that time, the Finnish company was branching out farther into Scandinavia and to new territories, including the US, and gaining cult appeal among a powerful – if niche – demographic, such as O'Keeffe and Jacobs. In 1963, Eugenia Shepherd, fashion critic for the New York Herald Tribune, described the label as "a uniform for intellectuals … Marimekko is for women whose way of wearing clothes is to forget what they have on". Jacobs wore hers on protests. O'Keeffe wore hers in the studio. They were clothes that let you get on with life and allow you to be your best self. And guess what? Fifty-five years later, it's an idea that still sounds pleasingly progressive.
source:-theguardian.