Thoroughbreds prep and Cardi B's shades: fashion lessons from 2018's pop culture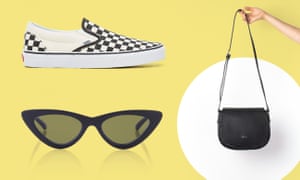 In a world of canvas bags and reusable water bottles, thinking about the environment when buying clothes is moving from niche to mass. The V&A's Fashioned From Nature exhibition shows how we have used different materials across the centuries to dress ourselves. This is sometimes mindfully – as with a Calvin Klein dress recycled from plastic bottles – sometimes not, as with an 1868 bodice made from thousands of beetle cases. In terms of your own wardrobe, we think you know which example to follow. After your visit, head to Antibad, the boutique website that brings together stylish sustainable brands including Mud (jeans) and Morning (handbags).
 Scarves at the ready: a scene from the film That Summer. Photograph: Dogwoof Pictures
As the stars of cult 1975 documentary Grey Gardens, mother and daughter Big Edie and Little Edie Beale are already fashion royalty. Little Edie's penchant for headgear and randomly placed brooches has influenced Marc Jacobs, John Galliano and even reached Drag Race. That Summer is the next best thing to a Grey Gardens sequel. Directed by Black Power Mixtape's Göran Hugo Olsson, it uses rediscovered footage of an art summer camp filmed by Peter Beard and Lee Radziwill. Both Beales appear along with Andy Warhol. Scarves and brooches at the ready. Think of it as practice for AW18 – when balaclavas will be a thing.
Preppy athleisure from Thoroughbreds
Fashion loves a slightly unhinged alpha student – see Mean Girl's Regina George, queen of the pink-wearing Plastics, Scream Queens' Chanel Oberin and, of course, Prince of Wales-check-wearing Heather Chandler of the excellent Heathers. Thirty years after the release of Heathers come Amanda and Lily in the new film Thoroughbreds. Ice cold, the duo – played by Anya Taylor-Joy and Olivia Cook – have the Frank Ocean-approved landscaper and housekeeper since they were born, but also a plot to kill a stepfather. Like Heathers and Mean Girls, their style is worth a look even if their morals are suspect. Think preppy meets athleisure and never forget the shades.
The opener of the festival season, Coachella – which takes place in the California desert rather than a mudbath in England – is where summer trends are made. It's not happening until this weekend but we are willing to bet that tie-dye will be there in abundance, both on celebrities such as Emily Ratajkowski and Kendall Jenner at pool parties, and punters throwing shapes in a field. The trend is already on the catwalk at Ashley Williams and Marques Almeida. Stock up before you head to the land of Portaloo queues and warm lager. You'll find it everywhere from New Look to See by Chloé.
Checkerboard shoes and cat-eye glasses from Cardi B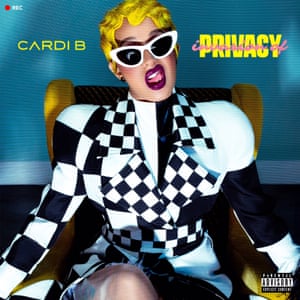 Cardi B's debut, Invasion of Privacy, blew up the internet when the cover was released at the end of March, featuring the star with marcel-wave yellow hair, white cat-eye sunglasses and a checkerboard jacket. The image has shades of Missy Elliot, TLC, Max Headroom and a chessboard. And that mix makes it all kinds of awesome. The coat is designed by Christian Cowan, a young British designer whose prices start around the $5,000 (£3,500) mark. Pay tribute with a pair of Vans checkerboard slip-ons and some cat-eye glasses.
Candy stripes and boaters from Netflix's The Alienist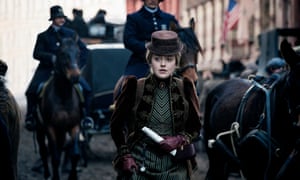 Yes, we know it's all about a 1990s revival right now, not an 1890s one. But there are still some takeaways when watching Netflix's new series set in the grisly-not-glamorous world of turn-of-the-century New York. You don't really want to go full dress-up with Dakota Fanning's bustle and leg-o'-mutton sleeves but the candy stripes and boaters that dominate her wardrobe both have a kind of classic summer charm that translate – as seen at Joseph and Asos. Keep them separate – a boater with a hoodie, for example, or a candy-stripe blouse with jeans – to make sure it's modern.
source:-theguardian.