How Street Photographer Simbarashe Cha Captures Fashion Week's Big Moments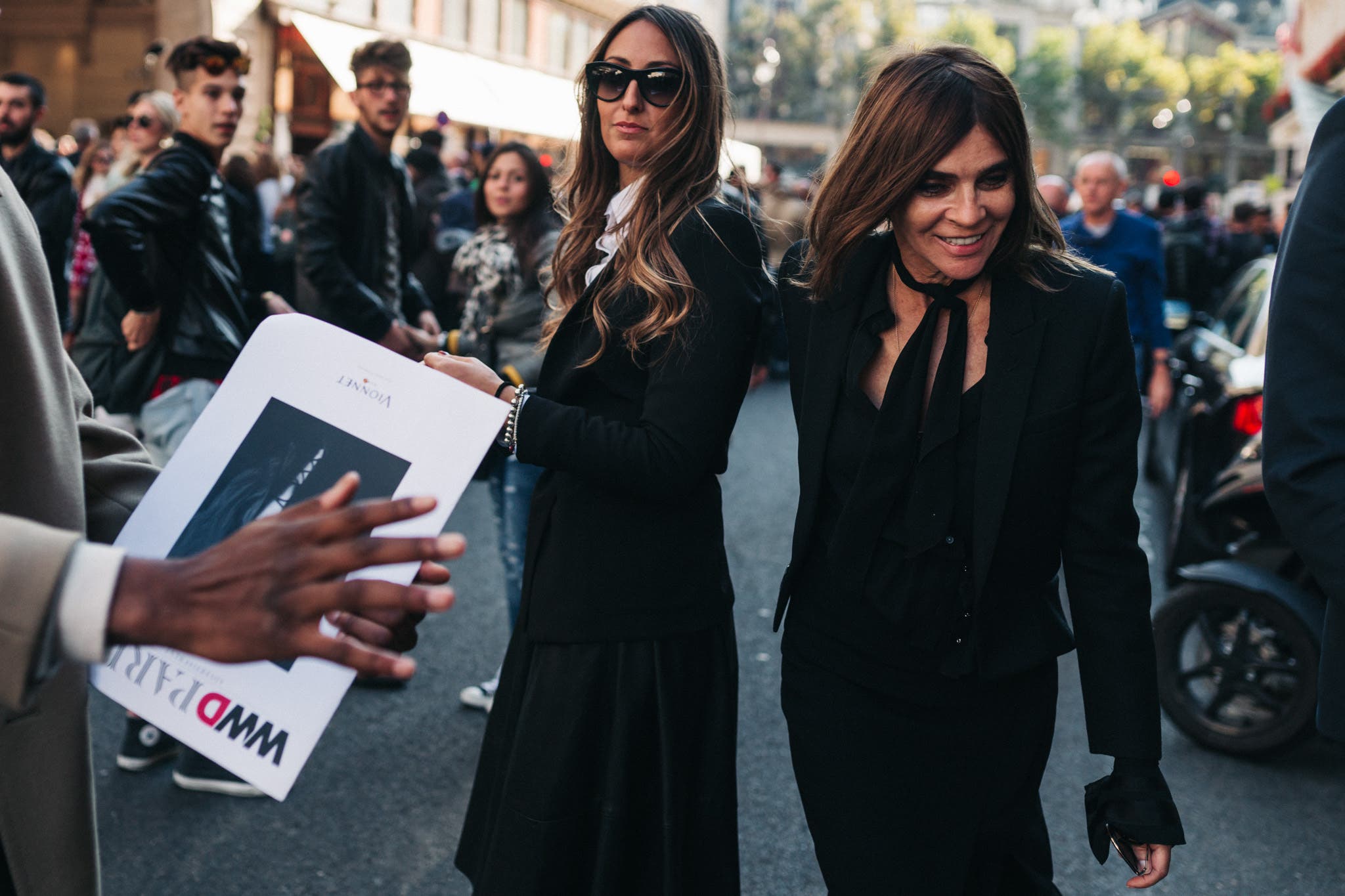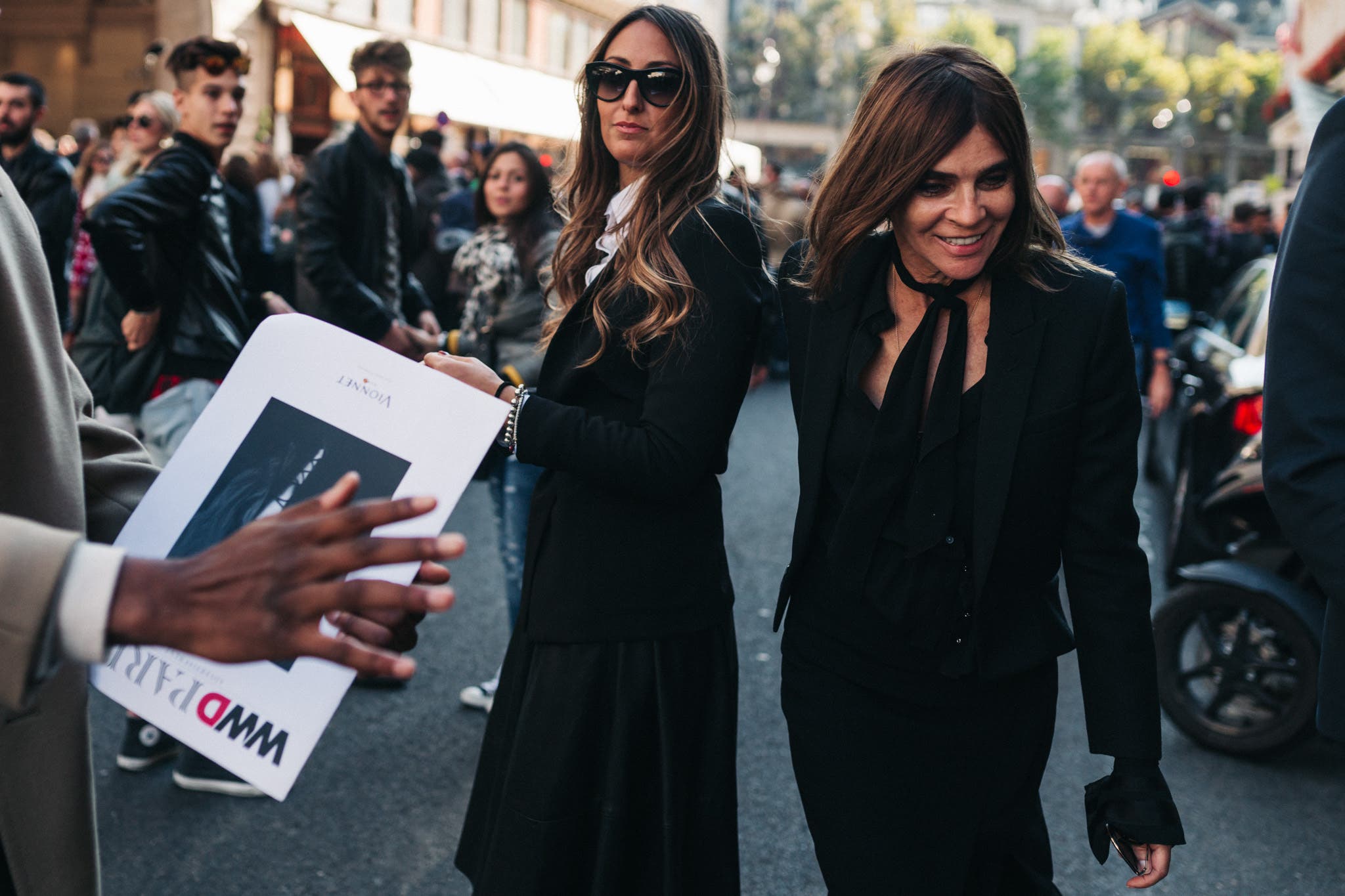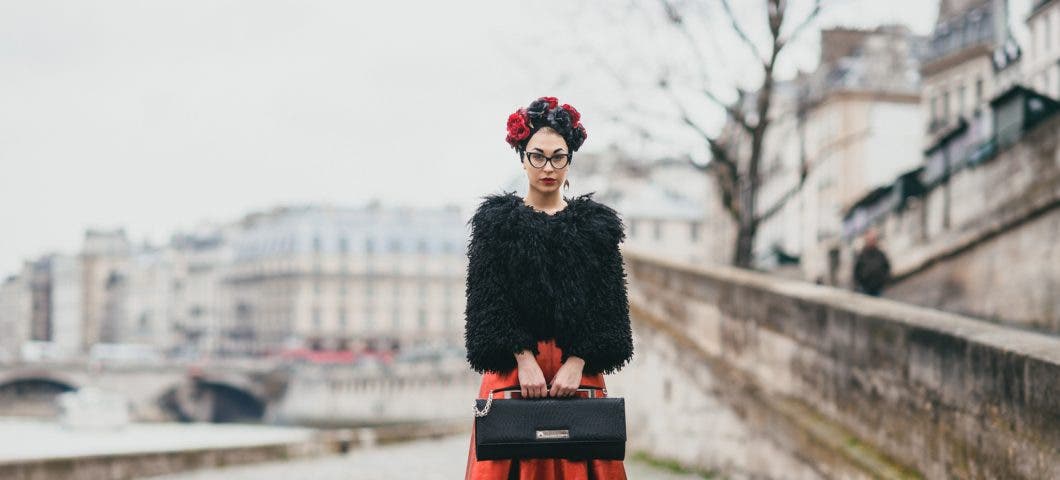 Street and fashion photographer Simbarashe Cha has traveled the world in pursuit of his Fashion Week work. From Paris to New York, London, and Milan, he has gone on to capture streetstyle and runway moments from fashion's biggest shows.
Recently, Adorama caught up with Cha to chat about how he got started with photography, his go-to gear, and the process he takes to encapsulate his Fashion Week work.
Adorama: How did you get your start in photography, and how did that transition into fashion and Fashion Week projects?
Simbarashe Cha: When I acquired my first camera, I would spend endless days walking around New York City, looking for interesting and fashionable people to take portraits of. I checked out Fashion Week on the advice of a friend, but really became involved because fashion houses started inviting me. My first season at Fashion Week, I had just one invitation to see a show in London, but I traveled to all of the cities and shot on the street each day throughout. It's quite an expansive way to see if this was for me but, because I had already spent hundreds of days and thousands of hours walking around New York on my own as a passion, I already knew it was for me.
Nowadays, photographers usually get a commission from a magazine or publication to shoot at Fashion Week with the goal to ascend up into exclusive house work, but for me, the fashion houses were interested in my work long before magazines ever knew who I was. Carolina Herrera, Lacoste, Nanette Lepore… because I photographed for them, others looked at me and went, "OK, he's all right."
I would try and send my photos to magazine editors with the hopes that some of them would get sold but I was never successful at that. My first two years of shooting outside at Fashion Week, I never made any money, so everything was out of pocket expense. I remember my second trip to ParisFashion Week, I was down to 10 euros with three days to go. So I ate croissants for three straight days because I didn't have a choice. The following season, Carolina Herrera asked me to be their photographer, and the amount they offered to pay me covered my entire month's expense. That's when I understood what it meant to pay one's dues.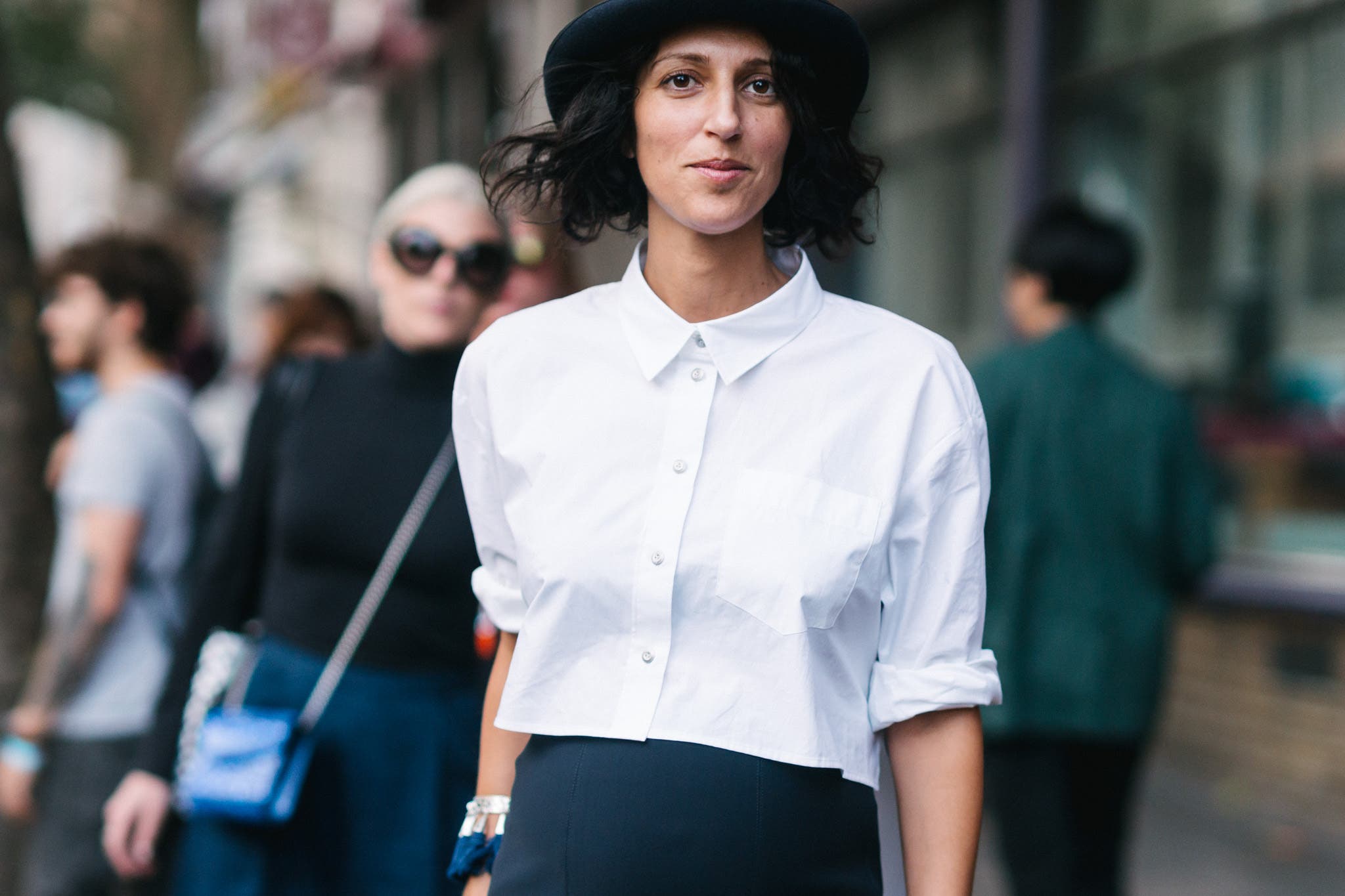 Photo by Simbarashe Cha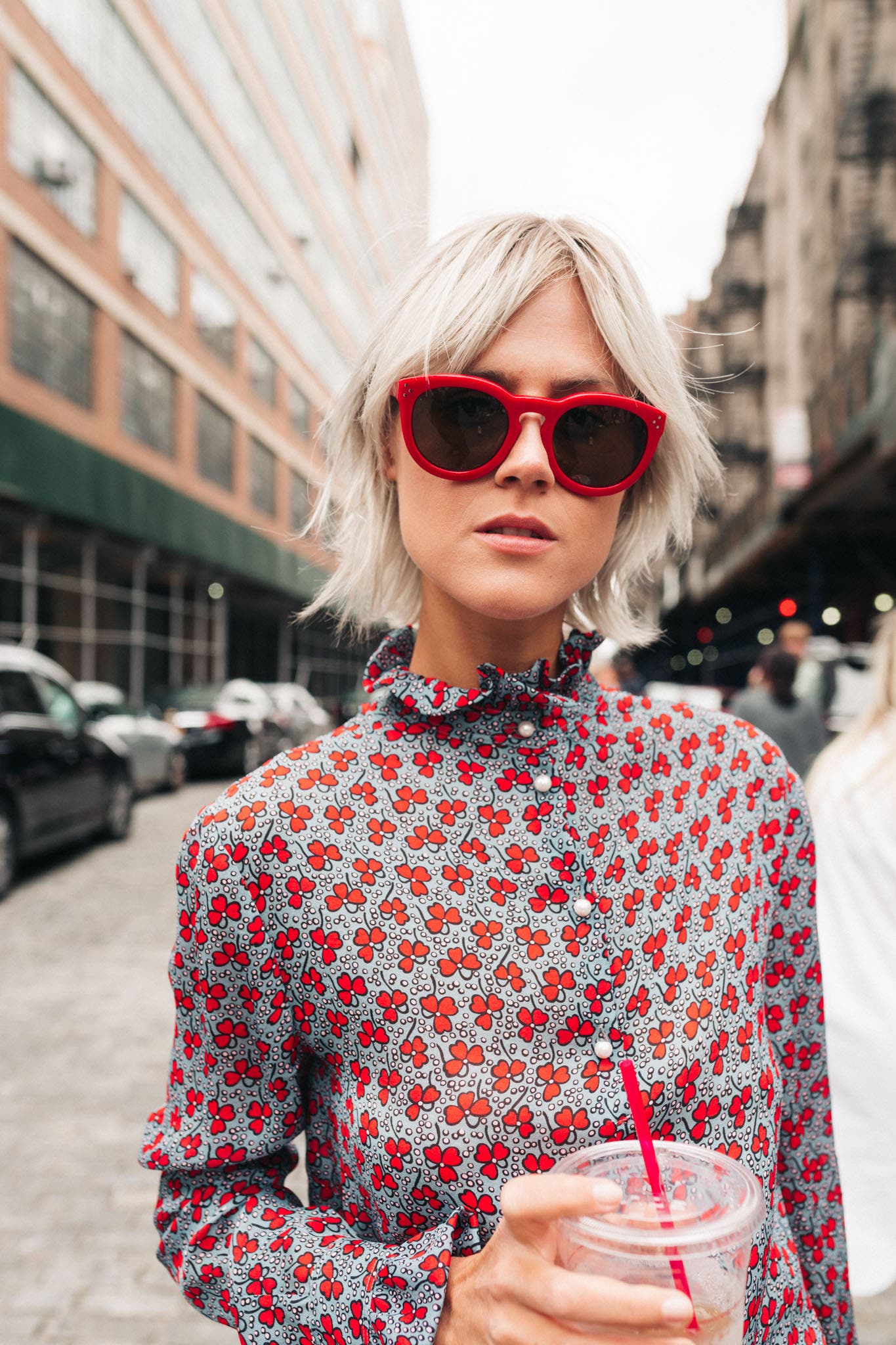 Photo by Simbarashe Cha
Adorama: What gear do you use? Can you tell us about your go-to gear, and the tools you always have with you, especially when shooting street photography during Fashion Week?
Cha: Gear is an interesting thing for me. As a photographer, I'm primarily a film shooter and prefer shooting on film whenever possible. But with Fashion Week — and especially when shooting for magazines and fashion houses — it isn't really possible to shoot on film because the turnaround demand for content is too fast.
With digital cameras I've only ever shot with Sony. Currently I have two A7RII bodies ($2398), one optimized for photo and the other for video. For photo, the lens I use really just depends on the situation. I only own prime lenses but I will usually rent a 24-70mm f/2.8 ($2098) for NYFW and keep it on me for whenever I find myself in a situation where variables will constantly change. Otherwise, I tend to use the 85mm f/1.4 G Master ($1798) for street style, the 35mm f1/4 Zeiss ($1498) when I'm backstage or doing super close portraits and the 55mm f1/8 Zeiss ($898) when I just want something different. For video I prefer the 25mm f/2 Zeiss ($1169) because that lens is super light on a gimbal.
When I am shooting on the street I will carry just my camera and one lens. I won't carry a bag unless the weather is going to be unpredictable, or if it is a day when I will be shooting both on the street and inside the shows, where a change of equipment is necessary. Strictly speaking in terms of shooting on the street, it's important for me to travel as light as possible, and sometimes even and empty bag can produce back fatigue after being on your feet for eight continuous hours. The technical considerations of how one is dressed and fitted can be just as, if not more critical than the actual shooting gear sometimes.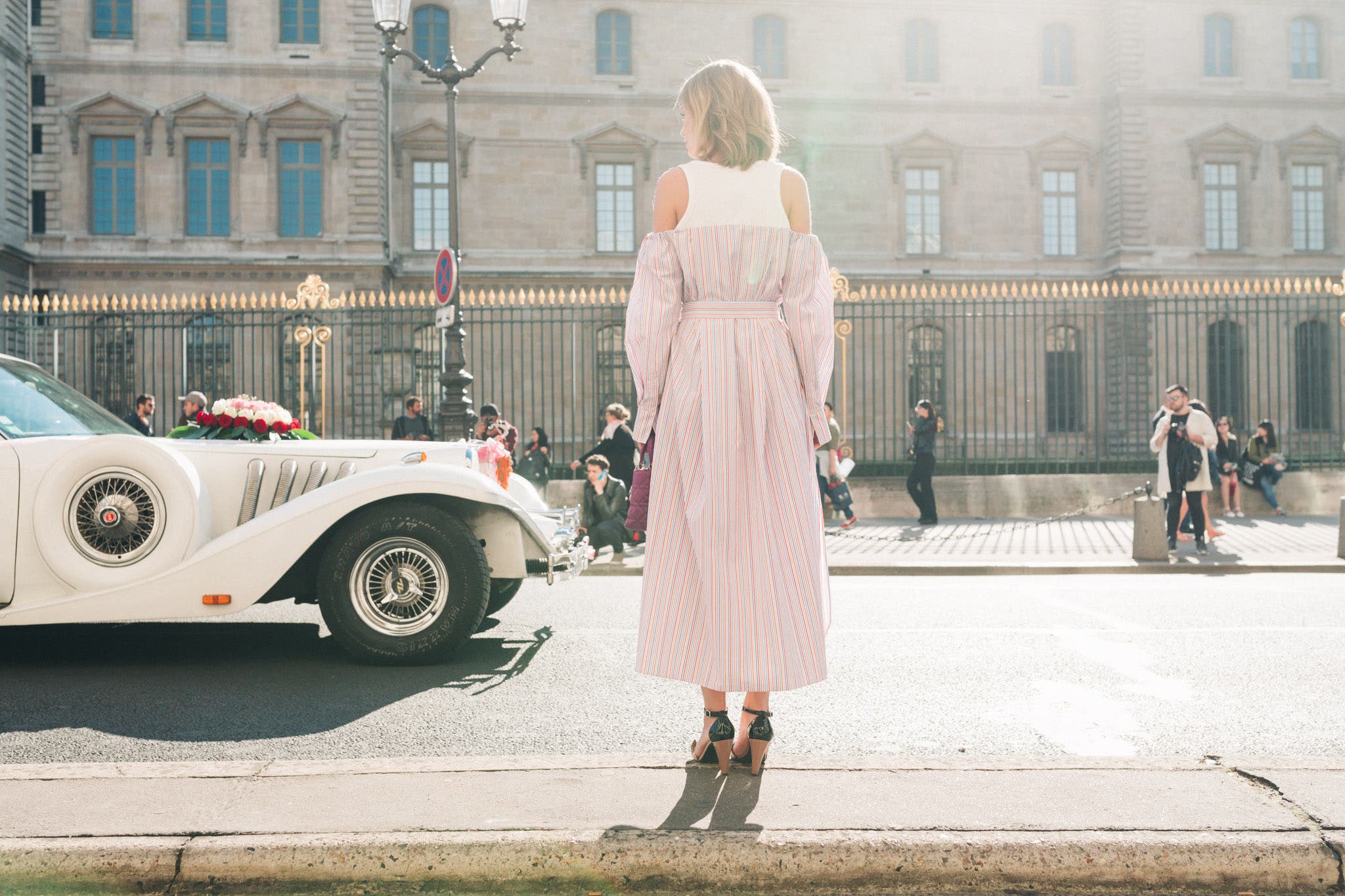 Photo by Simbarashe Cha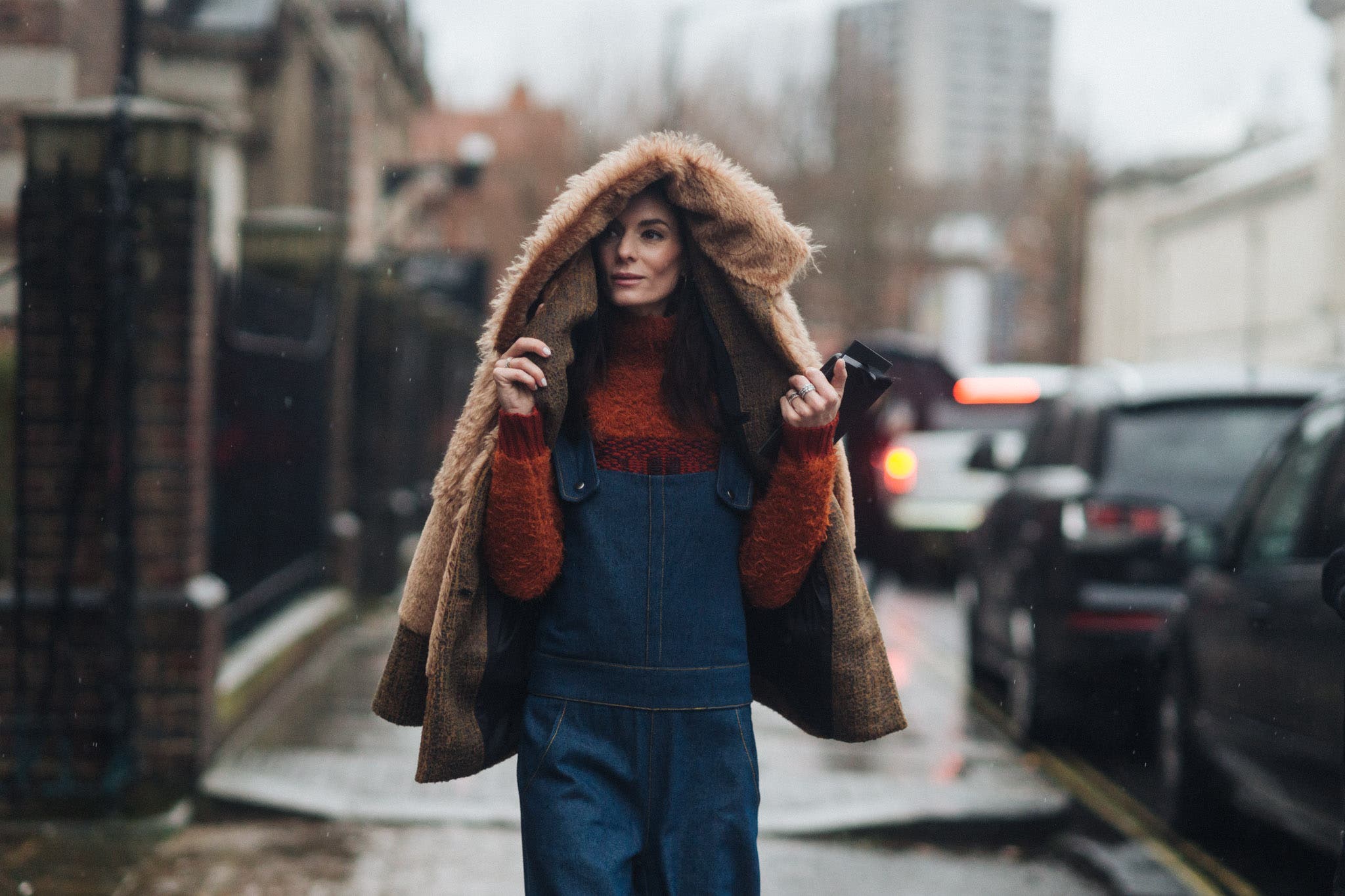 Photo by Simbarashe Cha
Adorama: Where do you look for inspiration for these images?
Cha: I don't really look anywhere for inspiration with street style, if I'm to be honest. When I first started out, blogs were huge and there weren't many elite ones, so those were the places where I studied the craft. But once I found my own way, and once Fashion Week became flooded with hundreds of other photographers, it became important to stick to my instincts and trust my own sensibilities. Because now, it's so easy to copy what other people do. And when you're copying, the world doesn't get a chance to see and understand your perspective. I saw a great quote recently; People don't care why you're telling the story, they care why you are telling the story. My work is at it's best when I trust my own abilities.
Adorama: How is fashion and fashion week photography so different from other forms?
Cha: The main difference between fashion and other forms of photography, if we're talking about "proper" fashion, is that it generally requires multiple people to realize a image. It's not unlike the 4 elements of hip-hop: You need a stylist, a makeup and hair artist, a model, and finally a photographer. You can make fashion images without all elements in place, but having all of the elements present creates a better harmony for the image. If one or more of those elements is weak and/or missing, educated people will immediately know when they see it. I don't need a make-up artist to photograph a model … but we will know that no matter how amazing that photo turns out, something is missing.
With fashion week photography, first of all you have to be good, and very well disciplined in your photographic ability. Because there's so much going on, every day, and the pace is so fast. You have to absolutely know your camera, and in those rare instances when someone doesn't, everyone around them knows. When you think about fraternities of photographers, it's historically not the most welcoming place to novices and outsiders. You're stepping into a place where getting the shot is people's livelihoods. I get asked by a lot of new and upcoming photographers about whether they should try and go for Fashion Week, and my advice is always the same: Really hone your skill first and know what you're doing, because this will not be fun work.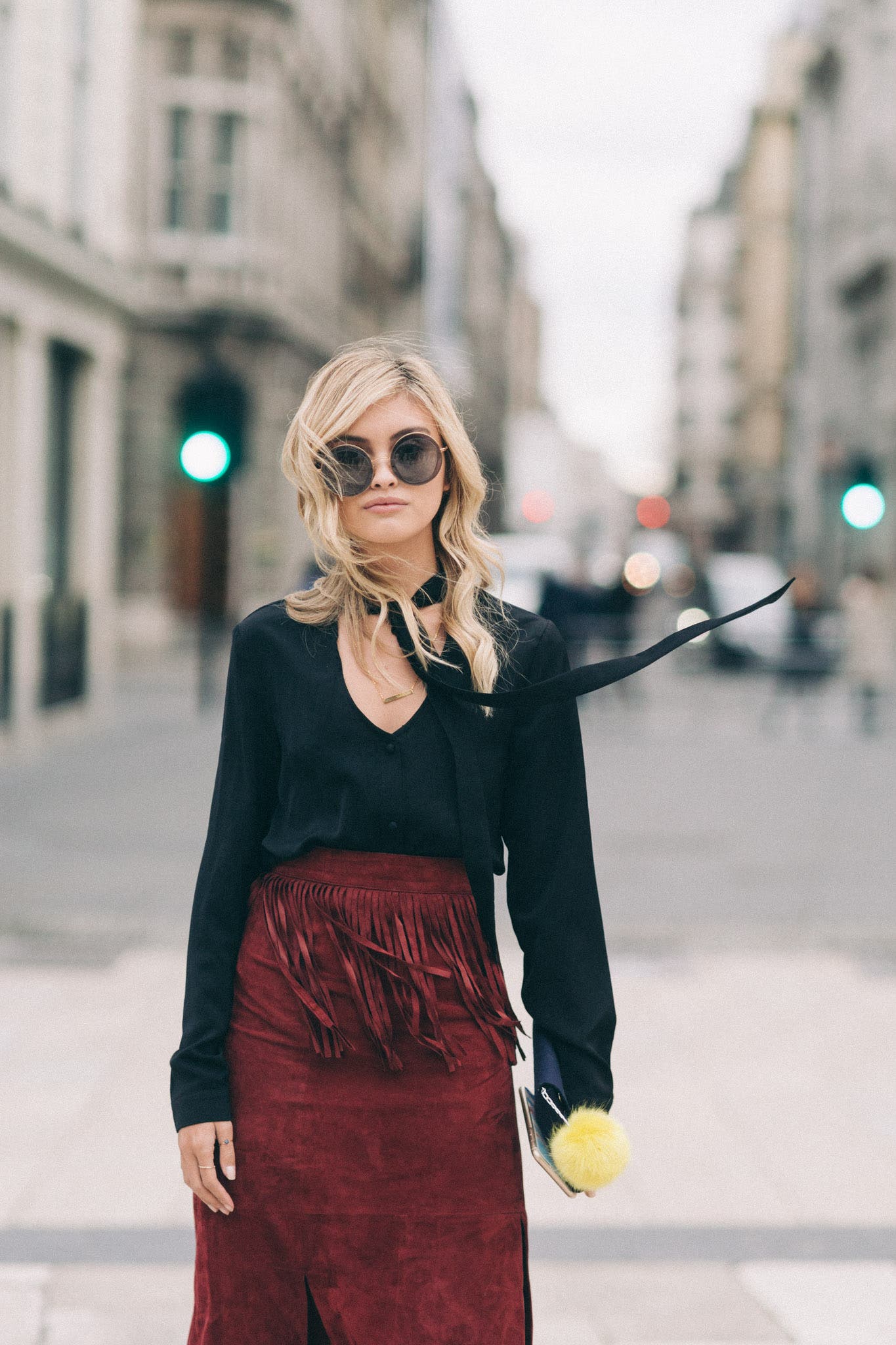 Photo by Simbarashe Cha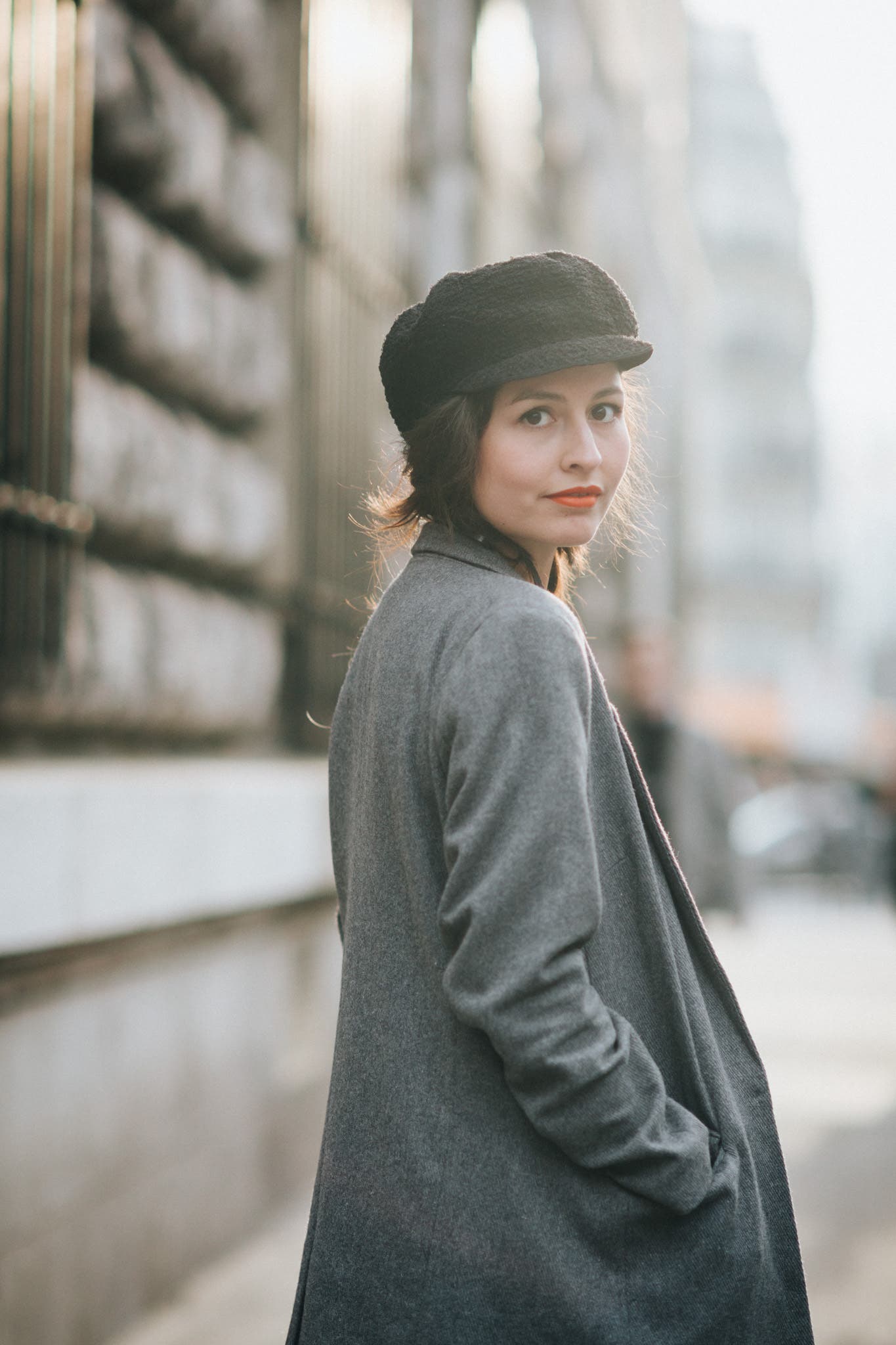 Photo by Simbarashe Cha
Adorama: Tell us about the most memorable Fashion Week photo you've taken. What made it stand out among the others?
Cha: I've taken over one hundred thousand fashion week images, maybe tens of thousands of unique portraits. It's impossible to find one. I think maybe four or five years ago I would have favorites, but now I know, tomorrow there's always a chance for a new favorite. Also, when I look at my favorite images from five or even two years ago, my first thought is always, "But I'm so much better now."
If I had to pick: There's a private fitting I photographed of Karlie Kloss in Carolina Herrera in 2014 in New York. Also, a portrait of a girl called Charlotte that I made at her apartment in Paris on one of my rare days off, I think also in 2014. That was around when my color grading skills really started to bloom. I think in that same week I was invited to photograph the Valentino collection, which I can say still remains my best ever runway work.
source:-adorama