Sophia White: The young online gaming sensation becomes Unibet's poker ambassador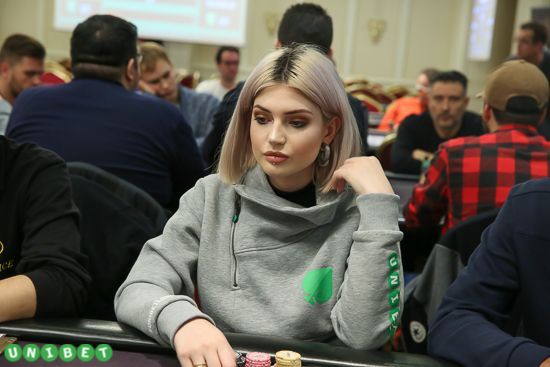 Unibet roped in, popular video gamer, Sophia 'Djarii' White, as an ambassador for its poker gaming venture. White is the fourth addition to this list of ambassadors along with Dara O'Kearney, David Lappin and Ian Simpson.
Unibet, a gaming and sports betting platform, was formed in 1997 and with due course of time, it has spread its network in over 100 countries. Signing White as a representative is a bit of a risk taken by the platform considering she is comparatively newer to the industry and primarily also a video gamer.
My friend Hotted got me into poker for the first time, then it kind of stuck ever since then", stated White in a recent interview. There was no turning back for White. She has been quick in learning the game and finds poker very engaging and deeply satisfying. "The feeling when you bust a live table! The best thing about poker is the adrenaline rush on live tables, without a doubt", she admitted.
This is not the first time that a video gamer has stepped into the world of poker. In 2015, Bertrand 'Elky' Grospellier became the first dual sponsored gamer who went on to beat Daniel Negreanu in a live match on Twitch.
There are two main reasons why she is so popular in the online gaming circuit- one is her passion and skills towards her game and the second is her quirky personality. White's Twitter and Twitch accounts only have to be browsed once to witness how she masterfully combines her e-gaming with her 'cospainting' looks, that she calls a creative mix of body painting and character dressing.
Being a Unibet ambassador is somewhere beneficial for this young talent too. This association gives her a place amongst the exclusive world-class sportsmen and gamers, who have been signed by Unibet as their brand ambassadors in different genres of gaming.
The main reason for choosing her as an ambassador is quite obvious. The huge online fan following that White enjoys is a resource that Unibet can now explore. White has more than 60,000 followers on Instagram, 50,000 on Twitter, close to 33,000 subscribers on YouTube and an impressive fan base of 262,000 subscribers on Twitch TV. Thus, evidently, White can effectively attract the poker crowd towards playing on Unibet. White has already come up with videos on poker, doling out tips and inviting her subscribers to post suggestions.
"Unibet are a great family who've helped welcome poker into my life", she stated in one of her video interviews posted online, "I'm honored to be an ambassador for them!" she added. The young gamer sees her stepping into the role of a Unibet ambassador as the right decision.
source:-sportskeeda.