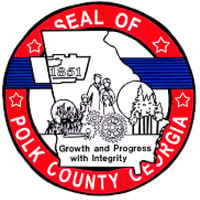 The Commission's new technology committee's first focus will be on improving the Polk County government website.
Polk County Commissioners are trying something new in order to improve the experience of both employees and citizens by looking at different aspects of how the local government uses technology.
So a new committee has been formed to tackle all kinds of items where the county government and technology intersect, ranging from the purchase of new computers to making the website more functional for local residents.
Commissioner Jose Iglesias is heading up the technology committee which is also made up of Commissioner Chuck Thaxton, and the county administration including IT Director David Smith, and their mission is to not just handle issues involving technology purchases, but also look at what the county already has in their inventory to make employees more efficient.
"When you're trying to improve your current technology, sometimes if you have existing technology that isn't being optimized to fully use it to its potential, it is good because you get to do more without having to spend additional money," Iglesias said. "Sometimes when you hear about a committee such as this, you think about replace, update and upgrade. That is not the focus of this committee."
In fact, Iglesias said the first item up for review by the committee is how they can better improve Polk County's website.
"We want to prioritize accessibility and user friendliness with the website, and keep in mind the user — our citizens — first," Iglesias said.
The first of those improvements was presented by Smith during the latest County Commission work session last week, when he showed off a new system that citizens and employees can use to sign up for specific types of updates, and will be grouped to ensure updates are divided based on who is meant to be the recipient.
Additionally, the board all agreed during updates from committees the Technology Committee will take up all items specifically related to the county's Information Technology department.
Iglesias added following the committee's first meeting at the end of January that they are still working out their top priorities, along with defining what committees will handle items, since a technology-related item might come before a different committee for consideration.
Source:-northwestgeorgianews.