Melbourne rental fears put tenants' advocates and real estate industry at loggerheads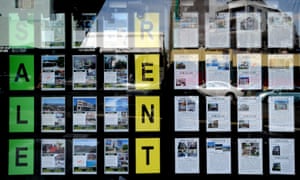 Record-low vacancy rates and a booming population have fuelled claims of a looming rental crisis in Melbourne, as tenants' advocates and the real estate industry clash over new laws that hand increased rights to Victorian renters.
Data released late last month revealed Victoria's rental vacancy rate had plummeted, prompting the Real Estate Institute of Victoria (REIV) to warn that conditions would only worsen for renters in the coming months following the overhaul of the state's rental laws.
And amid the war of words between the industry and tenants' advocates, the dwindling number of vacant properties for lease across Melbourne also led a property analyst to suggest a rental crisis was looming in the Victorian capital.
"Given the sheer weight of people moving to Melbourne and Victoria from overseas but also from interstate, which is unusual historically, that's going to put a lot of pressure on the rental market," real estate expert Pete Wargent told Guardian Australia.
"If you look at the most recent 12-month figures, Melbourne grew by about 125,000 people, which is an extraordinarily high number."
Wargent – who acknowledged in a blog post that his analysis was a contrarian view and that the rental market was particularly unpredictable – believes that as house prices continue to fall, lower-income tenants will be hit hard by rising rents and a lack of choice.
"I think we generally find mid to high-income earners aren't so badly impacted because they tend to have reasonable buffers," he said. "Where there is going to be pressure on the rental market is most likely going to be in the bottom quartile and lower-income earners."
Both the REIV and Mark O'Brien, the chief executive of the Tenants Union of Victoria, were sceptical of claims of a looming rental crisis.
O'Brien argued that vacancy rates were cyclical and said rents in Melbourne had already been rising for some time.
"For people on low incomes, the market is terrible anyway," he told Guardian Australia. "They are [facing] a constant problem with affordable homes and will not notice much of a difference."
In July, the median rent for a home in metropolitan Melbourne was $450, compared with $425 at the same time in 2017. Those increasing rents have coincided with falling house prices in Melbourne since November, fuelled mostly by a slowdown at the pricier end of the market.
The state's rental vacancy rate, meanwhile, has fallen to 1.8%, the lowest figure since the REIV began collecting data in 2002.
In Melbourne, the rate was the lowest in a decade at 1.9%. The problem is particularly pronounced in the outer suburbs, where only 1.6% of rental properties are empty.
The president of the REIV, Richard Simpson, said rents were likely to continue to rise, particularly in January when demand for new rental properties is typically strong.
"I don't know if it will lead to a rental crisis but I think we're definitely going to see and we have seen a shortage of rental properties in key areas because of Melbourne's population growth," he said.
The low vacancy rate meant "we are going to see rises in the median rents across Melbourne".
"It's worse in regional Victoria," Simpson said. "I think if you spoke to real estate agents in Ballarat, they'll say they're at 100% occupancy."