Home
>
News Updates
> Gujarat Assembly elections 2017 LIVE updates: Rahul Gandhi claims BJP has a paid social media team
Gujarat Assembly elections 2017 LIVE updates: Rahul Gandhi claims BJP has a paid social media team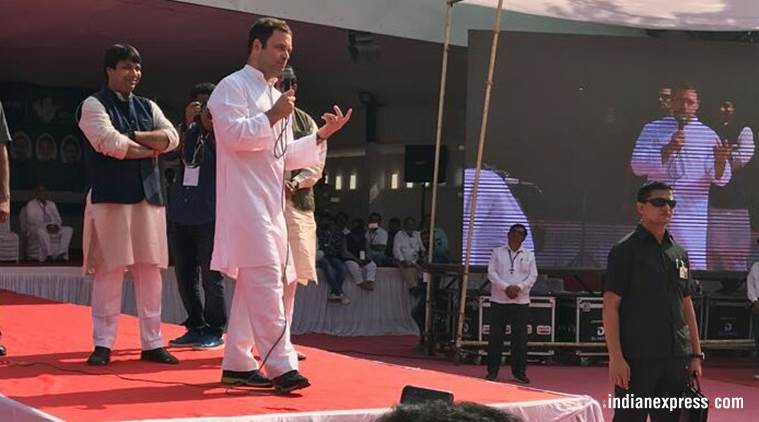 On the second day of the Navsarjan Yatra, Congress vice-president Rahul Gandhi will begin his election campaign from Banaskantha and address a series of public meetings along the way. Rahul Gandhi ended the first day of his north Gujarat campaign by offering prayers at Ambaji Temple.
On day 2 of the fourth leg of his campaign, Gandhi will cover Danta, Palanpur, Mota, Deesa, Wadinath Temple, Thara, Totana, Roda, Kansada Darwaja and Patan.
On Saturday, Gandhi began his north Gujarat tour by paying a visit to Akshardham temple in Gandhinagar that has a wide following among the Patidar community.
Promising structural reforms in GST if Congress is voted to power, Gandhi said the current GST "is still not a simple tax. It is Gabbar Singh Tax."
Rahul Gandhi in Gujarat LIVE updates
11.25 am: "BJP has paid social media while Congress has free social media that believes in and propagates only truth," Gandhi said.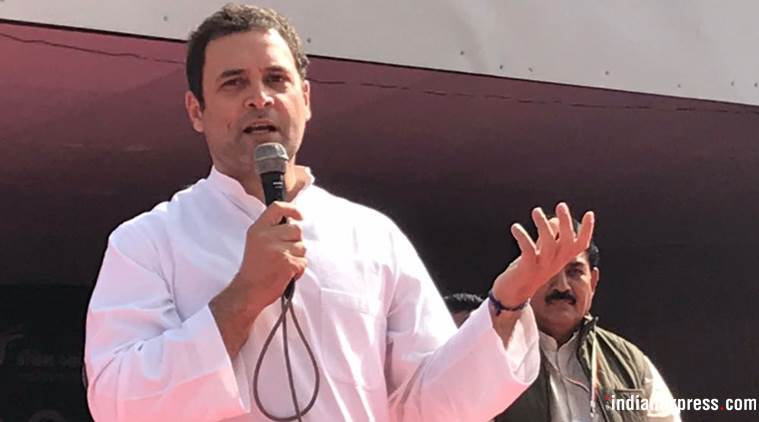 Rahul Gandhi interacting with Gujarat Congress IT cell members in Banaskantha (Express Photo/Salman Raja)
11.15 am: "Whatever we do, spot Modi's faults or disturb BJP, we won't disrespect PM's position. When Modi ji was in opposition he used to speak with disrespect about PM. That is the difference between us and them, no matter what Modi says about us we'll not go beyond certain point as he is the Prime Minister. But we speak the truth," Gandhi said in Banaskantha. "Aur ye sach hai ke Gujarat mein vikas pagal hogaya hai," he said while taking a dig at BJP's development pitch.
11.10 am: "I have said that Pidi tweets for me. Actually, whatever I want to say…it can be said in two, three words," Gandhi said in reply to a question from a Congress volunteer.
10.50 am: "We reflect on ideas, there is a team of 3-4 people, to whom I give suggestions and after fine tuning them we tweet. Routine work, like birthday wishes isn't done by me, I give little inputs on it, tweets on political issues are mine," Rahul Gandhi was quoted as saying by ANI.
10.40 am: Rahul Gandhi's social media presence had recently become a topic of discussion in political circles. Unlike in the past, his tweets are now often laced with witty one-liners. Recently, he created quite a buzz on social media when he posted a tweet of his dog Pidi on Twitter.
10.30 am: Rahul Gandhi interacted with Gujarat Pradesh Congress Committee's IT cell team and social media volunteers at Ambaji in Banaskantha district on Saturday.
10.20 am: On Friday, Rahul travelled through the north Gujarat towns and villages in a bus and was cheered by crowds. At Chandrala village, his convoy made an unannounced detour where Rahul stopped to have fafda and tea and interacted with local people.
Source:-theindianexpress
About The Author