Delhi pollution LIVE updates: High humidity at 98% contributed to the smog, says MeT official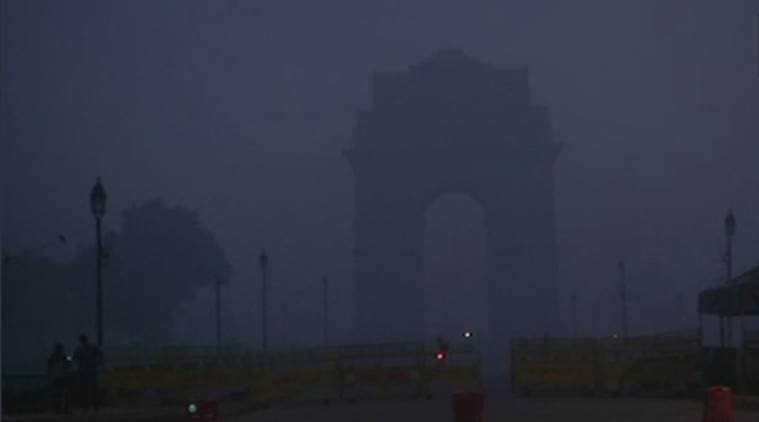 There was no respite for Delhiites from poor air quality as smog continued to engulf the national capital on Sunday. People who went for a morning walk at India Gate were seen wearing masks and said it was tough to breathe and the situation needed to be fixed urgently.
The minimum temperature dropped to 13 degrees Celsius. High humidity level at 98 per cent contributed to the smog, a MeT department official said. Light rain is expected on November 14-15 which might intensify the fog but could clear the smog, the official said.
The national capital has been experiencing dense smog for the past a few days, forcing authorities to enforce emergency measures such as banning construction activities and brick kilns due to worsening air pollution.
On Saturday, hours after the National Green Tribunal asked the government not to exempt two-wheelers and vehicles driven by women from the odd-even scheme, the Delhi government announced it would not implement the measure from Monday. The government had, on Thursday, said it would implement the scheme for five days between November 13 and 17.
RELATED REPORT: Delhi pollution: Diplomats in city say this isn't what we signed up for
Concerns of poor air quality over Delhi have prompted foreign governments to put out travel advisories and led to at least one international airline, the US-based United Airline, temporarily suspending its flights citing "severe weather conditions".
Delhi pollution LIVE updates:
10.38 am: At Delhi University, the PM10 level shot up to 614, while PM2.5 was 571. The area near the airport saw PM10 at 526 and PM2.5 at 494. At Pusa, PM10 levels touched 489 and PM2.5 was 469
10.33 am: The smog affected the schedule of many trains on Sunday. According to ANI, 34 trains were late, 21 rescheduled and 8 cancelled
10.00 am: According to Safar (System of Air Quality and Weather Forecasting & Research), PM 10 level in Lodhi Road area is 560 and PM 2.5 is 625. At Noida, PM 10 level stood at 551, while PM 2.5 level at 541. All fall into 'severe' category
8.00 am: Trucks and heavy vehicles barred entry into Delhi in view of high levels of air pollution
The smog ensured that visibility was poor across Delhi. (Express Photo)
7.50 am: People at India Gate out for a morning walk say it is tough to breathe and the situation needs to be fixed; many seen wearing masks.
7.45 am: Dense smog continues to engulf the national capital
Source:-theindianexpress