There is no easy way to say this, so I'm just going to come right out with it. Your summer dresses are all wrong. I'm talking about those curvy shift dresses, knee-length or thereabouts, maybe in a jewel colour that nods to Roland Mouret, that you wear to work drinks. So easy to wear, so flattering, so dawn-to-dusk.
And now – so over. So daytime TV presenter. Ouch. I know – it's a shame, because as a grown-up-but-still-got-it look, it totally worked. Obviously, which is why we've all got six. But, like I said, it's over. Time to move on. Specifically, time to move on to the shirt dress, which is your new go-to daytime dress: cooler, crisper, more modern. The silhouette is less vacuum-packed, and leaves a little more to the imagination. It is more relaxed: it works, for instance, with espadrilles and tennis pumps, as well as with wedge sandals.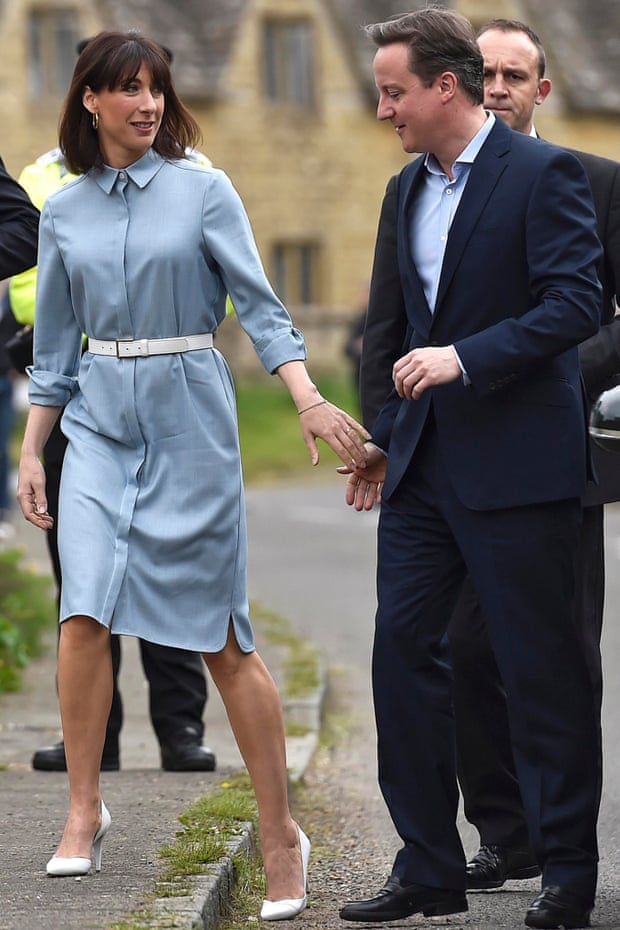 And this is not just me being contrary or unnecessarily edgy. If you need convincing, consider this: both Samantha Cameron and the Duchess of Cambridge, competent don't-frighten-the-horses modern dressers rather than cutting-edge trailblazers, have made the switch. Samantha Cameron wore a pale-blue shirt dress, buttoned to the neck and with a white belt, to the polling station last Thursday. (If you knew where to look, the signs were there, hours before the exit polls, that the Tory campaign was more in tune with the national mood than one had realised.) To record a video message for Children's Mental Health Week earlier this year, the Duchess of Cambridge wore a patterned-silk Jaeger version. So before you dismiss the shirt dress, think for a moment: do you want to be left behind in the style stakes by those two? Thought not.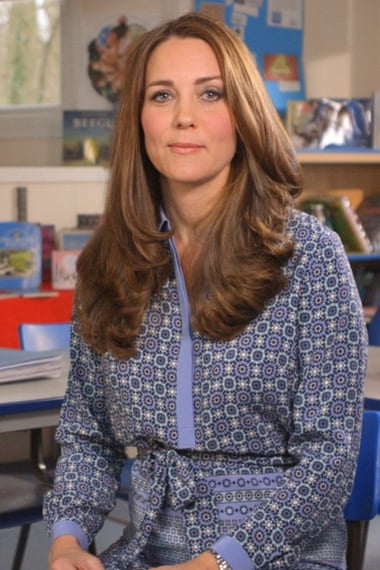 There is a great photograph of Norman Parkinson's wife Wenda on a Nairobi airstrip, taking shade under the wing of a plane. She is wearing a shirt dress, the buttons neatly fastened but the sleeves pushed up to the elbow. She looks a little bored despite the glamour of her trip, and carries a handbag and a small case. The photo was taken in 1951, but if it wasn't for the white gloves, the look would translate seamlessly into summer 2015. (Even the boxy, vanity-case luggage is very Louis Vuitton SS15.)
Natalie Kingham, the chic buying director for matchesfashion.com, says that "shirt-dressing is a personal favourite look of mine. Shirt dresses are eternally chic, sexy, smart and stylish. You feel comfortable in one: teamed with wedges or sandals, or worn over a cropped pant, they are ideal for summer. There is a nostalgic woman that comes to mind: Brigitte Bardot for that 60s Riviera chic; Sophia Loren who looked great in a nipped-in-waist shirtdress; Audrey Hepburn for a sleeker silhouette; Jane Birkin looking effortless, shirt dress buttoned low with bare, brown legs." Justin and Thea Bregazzi, whose London label Preen is home to some of this summer's loveliest shirt dresses, say that they "love to include them in summer collections as they work on so many levels: loose and open, over a bikini at the pool, or buttoned up in the office".
My personal style crush on the shirt dress began in New York last September, watching this summer's collections. Polo Ralph Lauren held a spectacular Manhattan-style garden party in Central Park, with golf buggies ferrying guests to fountain-side champagne bars, and a 4D catwalk show that projected holographic images of the Polo collection above the lake, with the Manhattan skyline behind. The collection included loose, neon shirt dresses in orange and pink, whose modern, urban glamour exerted an immediate pull.
Kay Barron, fashion features director of Net-a-Porter's The Edit and Porter magazines, also felt the allure that fashion week. "As soon as Altuzarra sent a barely buttoned black-and-white striped one down the runway in New York last September, it instantly felt like the modern-day dress of the season – and one that can easily take you through to dawn." At the London fashion week that followed, Preen showed graphic, sport-striped silk shirt dresses with neat polo-shirt collars, while the Clarice shirt dress, with a crackled blue-and-white print and diaphonous organza panel, was a standout at Jonathan Saunders. Marios Schwab had shirt dresses with sexy, diametric hemlines; Christopher Raeburn did a 90s rave take, with a drawstring belt borrowed from the parka. Soon the influential fashion blogger Leandra Medine – better known as the Man Repeller – was writing about the look regularly. (In mid-October, she wrote a blog-post entitled "When I Said Wear A Shirt Dress This Is What I Meant") This spring, street-style photographers have endlessly captured women wearing long shirt dresses, unbuttoned from the waist down, over trousers. (Zara has a dress for £39.99, in white or a floral-patterned black, which works perfectly for this – if you are lucky enough to find one of the last few not being sported by aforementioned street-stylers.)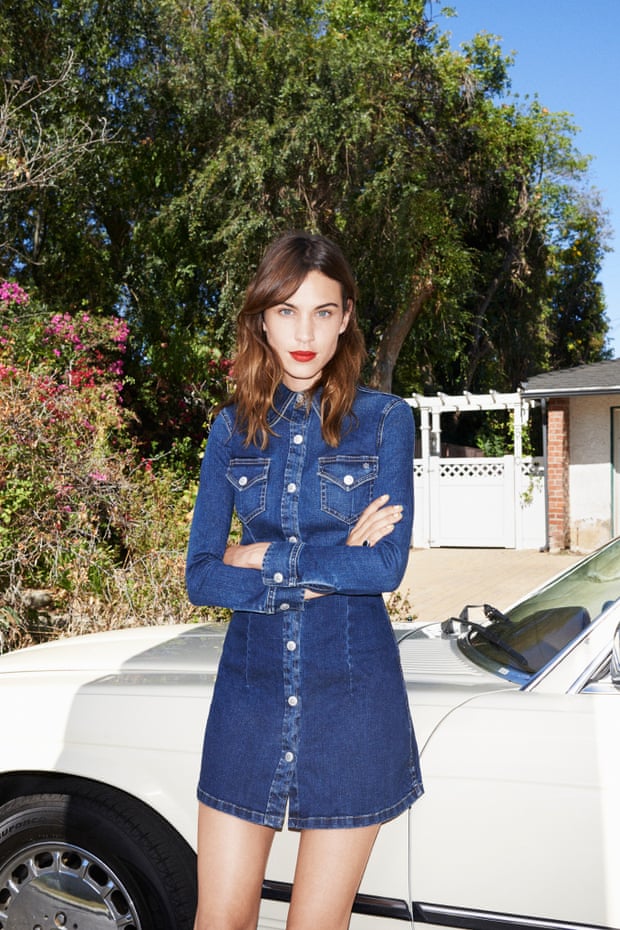 But the shirt dress has a broader reach than the world of fancy styling and tongue-in-cheek 90s references. It is, after all, a staple at Boden, as Amanda MacMillan, head of concept design, explains: "It works because it is both modern and iconic. The mix of a feminine silhouette with menswear detailing gives a shirt dress a distinct air of understated cool." And if you are missing the va-va-voom of a more fitted dress, look up the photos of Rosie Huntington-Whiteley in a black-and-white gingham Bottega Veneta shirt dress, which featured on the cover of a recent issue of Net-a-Porter's The Edit. The dress is crisp and clean but the look is pure bombshell, "just by undoing five buttons," points out Barron. There is nothing this dress can't do. Resistance is futile: press the refresh button on your summer wardrobe now.
["source-theguardian"]