Antlion ModMic 5 review: The best headset mic you can get, but is it worth it?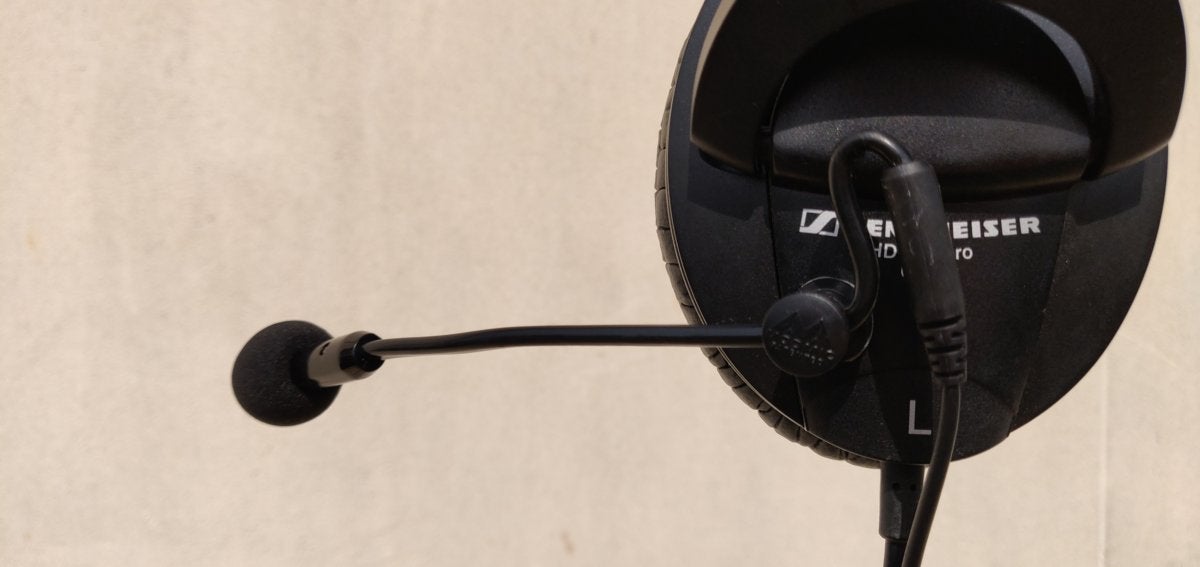 "Why buy a headset when you could just buy a great pair of headphones and a good microphone for the same price?" So goes the conventional wisdom in comment sections around the world, every time someone dares to suggest that a gaming headset might not be so bad a purchase.
But what if the self-professed audiophiles are right? And what if you could get the same form factor as a headset, but with any top-tier pair of headphones? Wouldn't that be a better deal?
We went hands on with the ModMic to find out.
(See our roundup of best gaming headsets for a thorough comparison of headset solutions.)
Hand in hand
ModMic isn't new by any means. Since 2011, Antlion Audio has done one thing and done it well: It's allowed gamers to take their high-end headphones, attach a microphone on the side, and thus get great sound with (most of) the convenience of a dedicated gaming headset.
It works exactly as you'd expect, basically. The ModMic costs $69.95 on Amazon and arrives in a tiny little box. After all, it's just a microphone. Nothing too surprising here. Inside the box is a padded carrying case, and inside the case is the mic itself, along with a bundle of cables.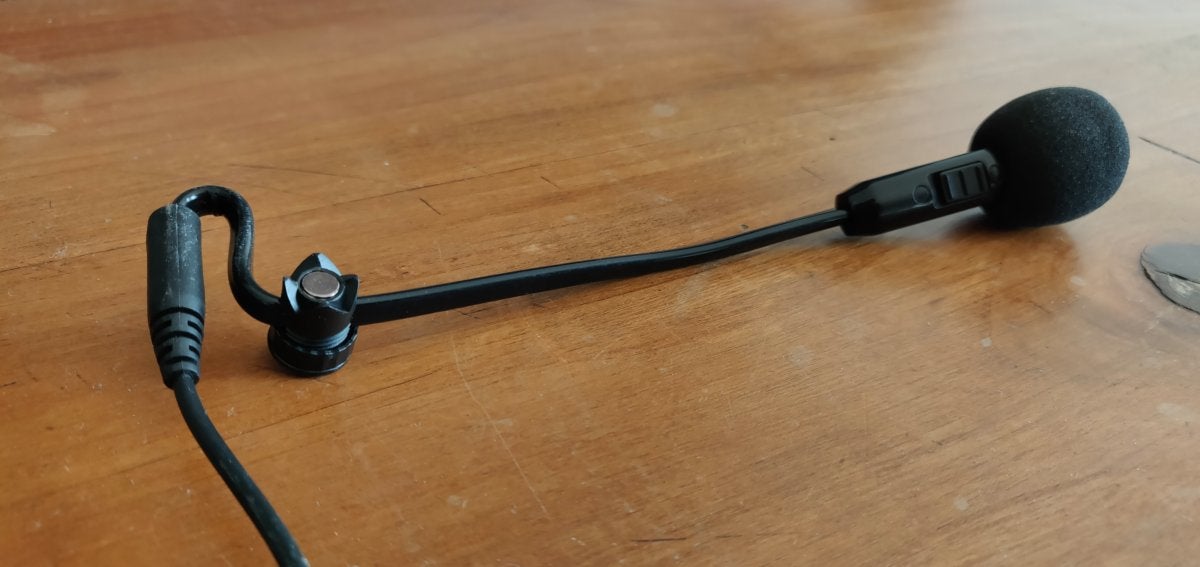 You then take the ModMic and affix it to the side of your headphones, probably the left ear as is standard. A bit of 3M double-sided tape holds it in place, and…that's it. Your headphones are now a headset.
It's a somewhat permanent installation, which can be a bit hair-raising when you're talking about audiophile headphones. The Sennheiser HD 280s I had lying around aren't even that nice, but I did hesitate as I affixed the ModMic to the outside. "Am I okay with this? Forever?"
The good news is that it's somewhat permanent. The ModMic is actually two pieces. The larger piece is the mic itself, along with the boom arm. But the part that's actually affixed to your headphones is just a small disc, about the size of a dime. The microphone attaches magnetically to the disc, so you're free to remove the bulk whenever you'd like. All that's left over is the weird magnetic rivet on the outside (as seen in the image below).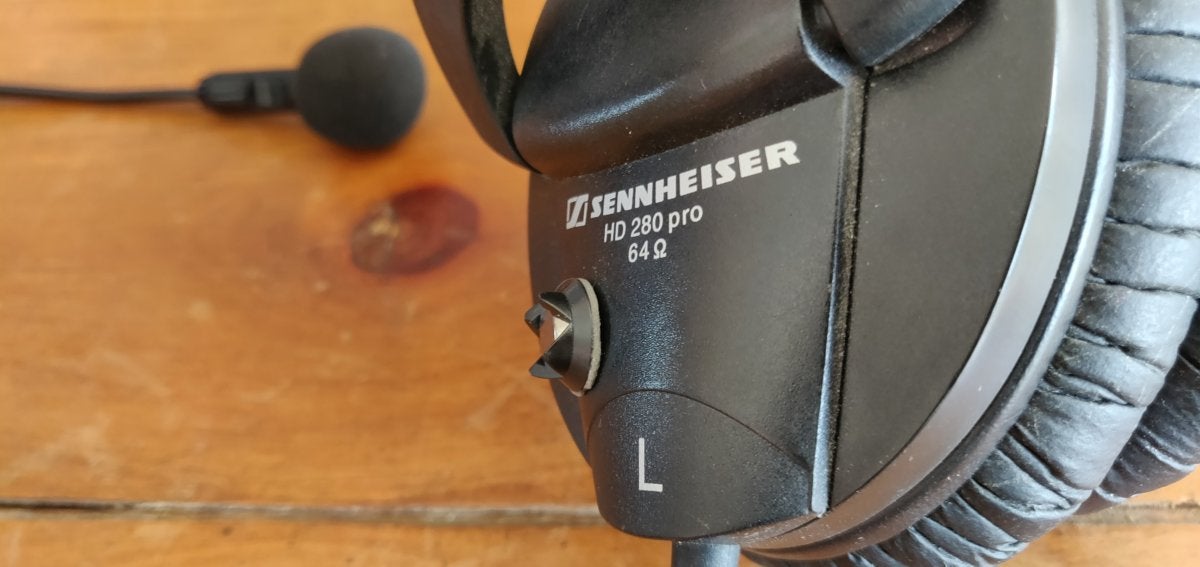 The next challenge is cable routing. With a headset, you usually have both your audio and mic cables combined into one, at least until they reach the PC. With the ModMic, you obviously don't have that luxury. Instead you run a second 3.5mm cable from the ModMic to your computer, with the option to insert a mute toggle in the middle.
Our ModMic review unit came supplied with some cable sheathes, in order to wrapthe ModMic and headphone cables together. The problem is that the HD 280s use a coiled, telephone-style cable for most of their length, so I was only able to wrap the top section effectively. The result was a bit of a mess, aesthetically. With other headphones that use conventional cables, you'd probably achieve a relatively sleek result.
Still, overall, a dedicated headset is going to win out aesthetically. No surprise there—that's why they exist. Combining headphones and a microphone into a single device allows for a more elegant and efficient design.
Testing, testing
But what about performance? After all, that's what people are talking about when they say you should separate your headphone and microphone purchases. The theory is that you could buy audiophile-grade equipment in both categories for the price of a single, middling headset.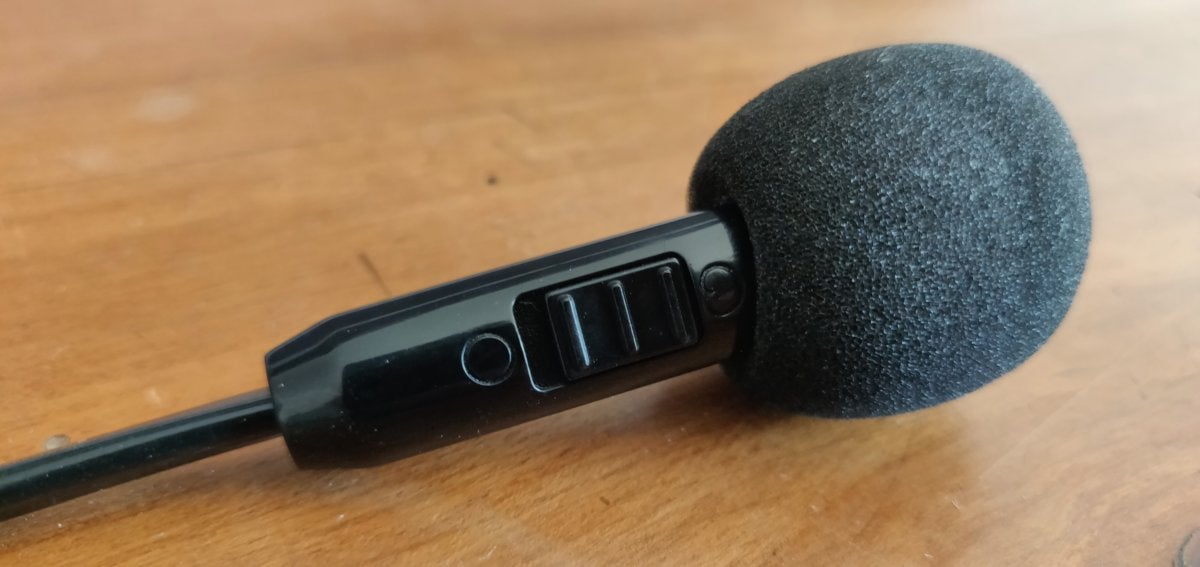 ["source=PCworld"]a