Air India's real estate asset monetisation takes off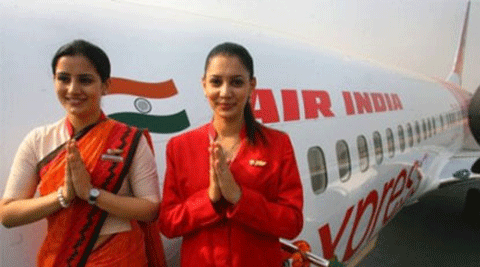 Starting with the sale of its properties in Mumbai, Air India's (AI) plan to monetise its real estate assets has finally taken off after gap of nearly three years. Following several unsuccessful attempts, the national carrier has finalised a deal to sell four of its apartments in south Mumbai to public sector lender State Bank of India (SBI) for Rs 88 crore.
The Union Cabinet recently approved the sale and the apartments will be handed over to SBI in December, a top official said. "This is the first time that we have actually sold some property as per the conditions laid in the turnaround plan," an Air India spokesperson said.
The three-bedroom, hall, kitchen (BHK) flats, each measuring 2,033 sq ft (carpet area), are located at Sterling Apartments on Peddar Road, South Mumbai. These used to house top executives of the national carrier. Now that key officials of AI have relocated to Delhi, the flats were identified as surplus and were put up for sale.
SBI has purchased these flats to use these as official residences of its top brass.
As part of its turnaround plan, AI intends to sell real estate assets worth Rs 5,000 crore to retire high-cost debt and generate funds to meet working capital. These include parcels of land, residential and commercial estate in India and abroad.
AI has also sought cabinet approval for sale of its land in Kolkata for Rs 25 crore and a residential property in Mauritius for Rs 3.5 crore to the National Building Construction Corporation (NBCC).
["source-thehindu"]